Are you a food lover? Do you want to experience the authentic taste of Goan and Puneri food? Then you are in luck, because we have created a list of the best traditional Goan eateries in Goa and the top 5 local eateries in Pune where you can indulge in some of the most iconic and flavorful dishes!
Goa - Best of Traditional Goan Eateries
If you are looking for the best of Goan cuisine, then there are some must-visit eateries in the state that should be on the top of your list. Here are some of the best traditional Goan eateries that offer delicious food and a unique dining experience:
Ritz Classic - Known for its authentic Goan dishes, Ritz Classic is a popular eatery for locals and tourists alike. From the classic Goan fish curry to the spicy vindaloo, the food at Ritz Classic is a culinary delight that you should not miss.
Viva Panjim - This is a charming restaurant that offers a glimpse of Goan culture, through its decor and cuisine. The menu includes a variety of traditional dishes, such as prawn balchao, xacuti, and fish cafreal, all of which are cooked to perfection.
O Coqueiro - This is a classic Goan restaurant that still retains its old-world charm. Located in Porvorim, it is famous for its seafood preparations, especially the crab xacuti and the fish recheado.
Casa Sarita - If you are looking for a fine-dining experience that is still rooted in Goan culture, then Casa Sarita is the place for you. The restaurant is situated in the Park Hyatt Goa resort, and its menu includes traditional Goan dishes made with a modern twist.
Pune - Top 5 Local Eateries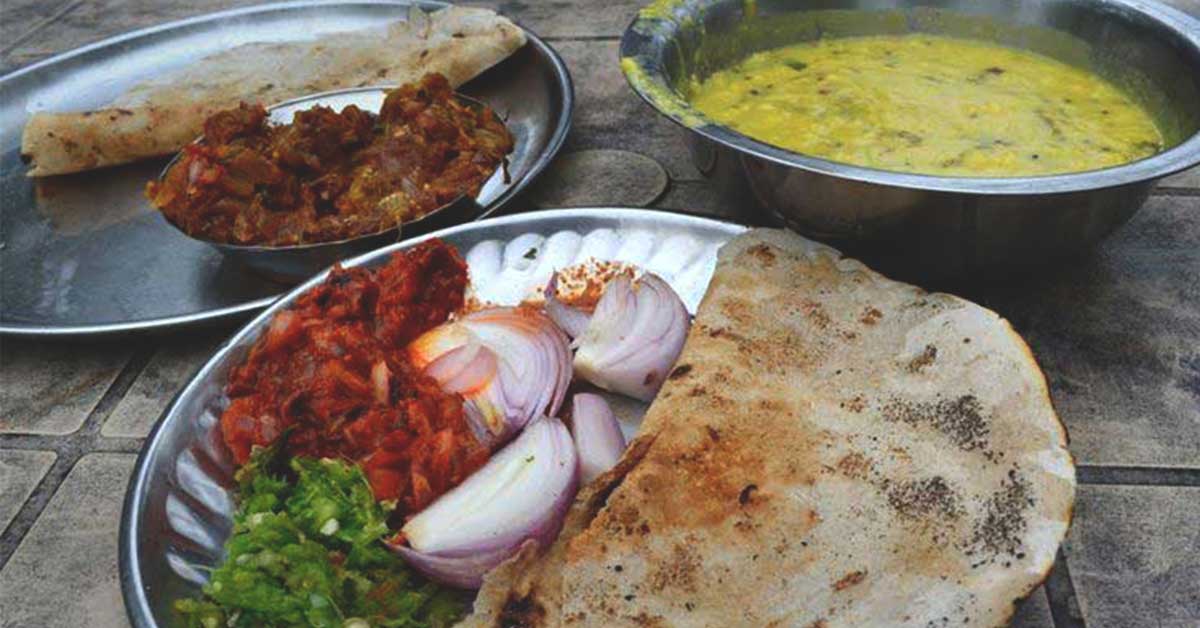 Pune is renowned for its street food and local delicacies. Here are five local eateries that have made a name for themselves because of their delicious food:
Vohuman Cafe - This cafe has been serving the people of Pune for over 40 years and is famous for its bun maska and Irani chai. Be prepared to stand in line to get a taste of this cafe's iconic dishes.
Bedekar Misal - Misal Pav is a staple breakfast dish in Maharashtra, and Bedekar Misal is known for serving one of the best misals in Pune. It is a spicy and flavorful dish that is perfect for those who love to start their day with a kick.
Chitale Bandhu Mithaiwale - Pune is known for its sweets, and Chitale Bandhu is one of the oldest and most famous sweet shops in the city. From the iconic Bakarwadi to the creamy pedas, this sweet shop has something for everyone.
Tulshibaug Wale - This eatery is situated in Tulshibaug, one of the oldest and most famous marketplaces in Pune. It is known for its misal pav, sabudana vada, and bhel puri, as well as its lively atmosphere.
Kalyani Vada Pav - No list of local eateries in Pune would be complete without mentioning vada pav, the quintessential Mumbai street food. Kalyani Vada Pav has made a name for itself in Pune because of its spicy, flavorful vada pav, which is a perfect snack for any time of day.
So, there you have it - the best traditional Goan eateries and the top 5 local eateries in Pune. These are the places where you can experience the authentic taste of Goa and Pune, and immerse yourself in the local culture. If you are a food lover, then these eateries should definitely be on your bucket list!