Looking for fantastic finger food dinner party recipes that your guests will love? Check out these two recipes that are sure to impress your friends and family with their delicious flavors and fun presentation!
Finger Food Dinner Recipe #1: Spinach Artichoke Zucchini Bites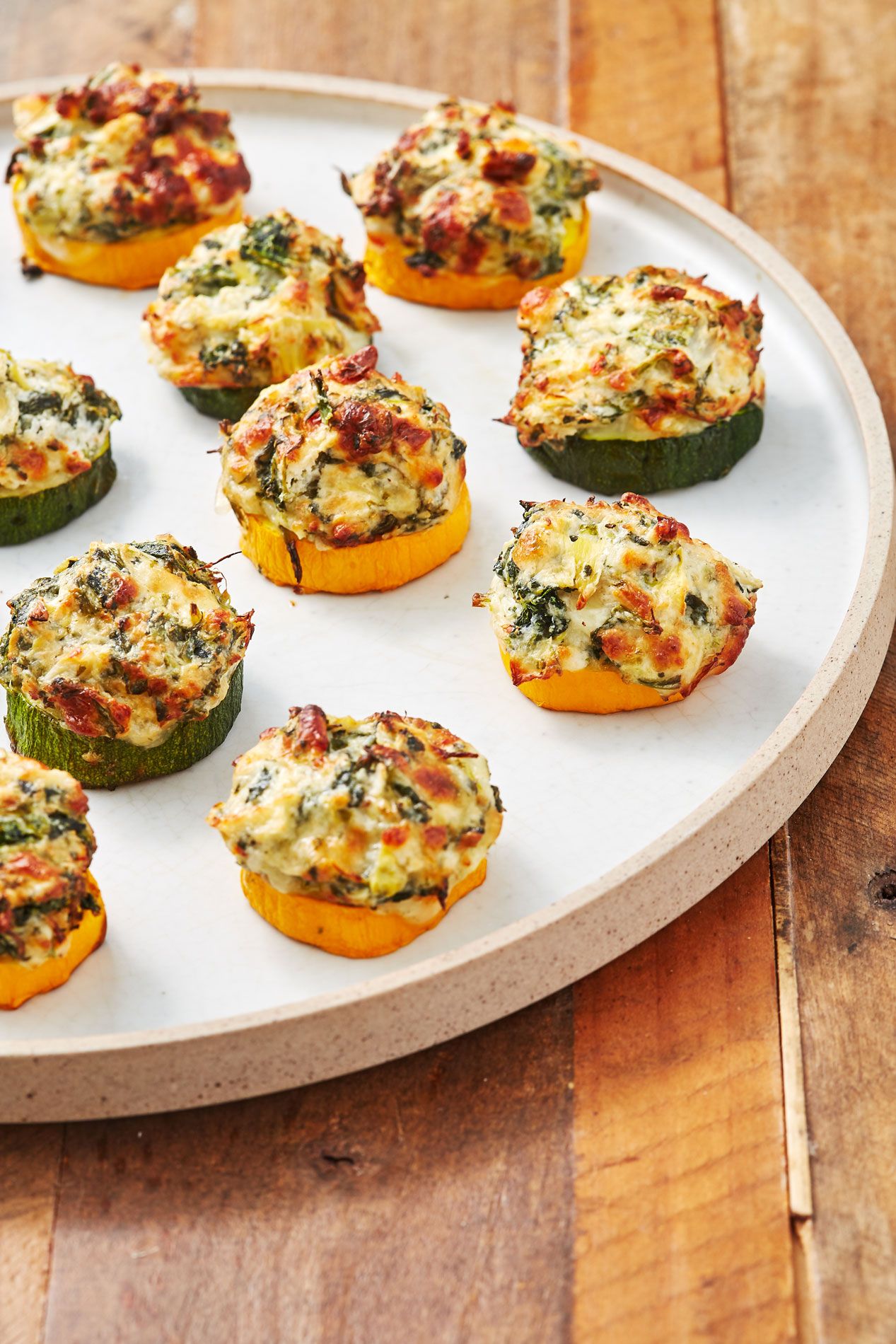 These Spinach Artichoke Zucchini Bites from Delish are the perfect way to start your dinner party. They are easy to make and filled with delicious flavors that your guests will love. Plus, they are a great conversation starter!
To make these tasty bites, you will need:
2 zucchinis
1 cupcooked spinach
1/2 cupmarinated artichokes, chopped
1/2 cupgrated Parmesan
1/2 cuppanko bread crumbs
1 small clove garlic, minced
1 large egg, beaten
kosher salt
Freshly ground black pepper
First, preheat your oven to 400°F (200°C) and line a baking sheet with parchment paper. Cut your zucchinis into thick slices, about 1/4 inch (0.6 cm) each. Then, use a melon baller or spoon to scoop out the center of each slice, creating a small well. Place the zucchini on the prepared baking sheet.
Next, mix together the spinach, artichokes, Parmesan, bread crumbs, garlic, and egg in a medium bowl. Season the mixture with salt and pepper. Spoon the filling into each well of the zucchini slices, pressing it down lightly. Top each zucchini slice with a sprinkle of additional Parmesan, if desired.
Bake the zucchini bites for 18-20 minutes, or until the filling is golden brown and the zucchini is tender. Serve warm and enjoy!
Finger Food Dinner Recipe #2: Mini BLT Bites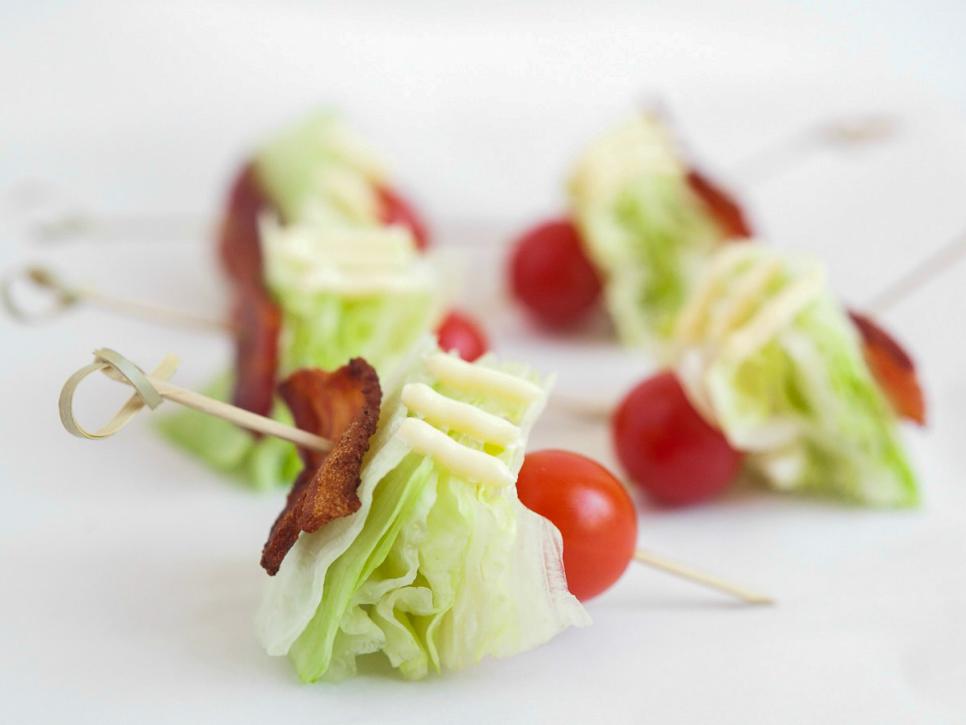 Looking for a classic dish with a twist? These Mini BLT Bites from Food Network are the perfect option. They have all the flavors of a traditional BLT sandwich, but are bite-sized and perfect for any party. Your guests will love these!
To make these tasty bites, you will need:
24 cherry tomatoes
1/2 cupmayonnaise
1/4 cupchopped fresh parsley
1 tablespoonfresh lemon juice
1/2 teaspoonkosher salt
1/4 teaspoonground black pepper
8 slices bacon, cooked until crispy and crumbled
24 small pieces of lettuce
First, cut off the top of each cherry tomato and scoop out the seeds using a small spoon or melon baller. Place the tomato halves cut-side down on a paper towel to drain.
Next, in a medium bowl, whisk together the mayonnaise, parsley, lemon juice, salt, and pepper until smooth. Fold in the crumbled bacon. Spoon the mixture into a zip-top bag, and snip off one corner of the bag.
To assemble the bites, place a small piece of lettuce in the bottom of each tomato half. Then, pipe a dollop of the bacon mixture into each tomato. Serve immediately and enjoy!
These finger food dinner ideas are sure to impress your guests and make your next party a success. So get cooking and have fun!