The cuisine of France is famous for its depth, richness, and variety. From succulent seafood to delicate pastries, every dish is unique and delightful. Here are 15 famous foods in France that you have to try.
Chocolate
France is renowned for its chocolate. A trip to Paris would be incomplete without indulging in some rich, creamy chocolate. French chocolatiers use only the best cocoa beans and add a touch of French flair to the chocolate-making process.
Croissants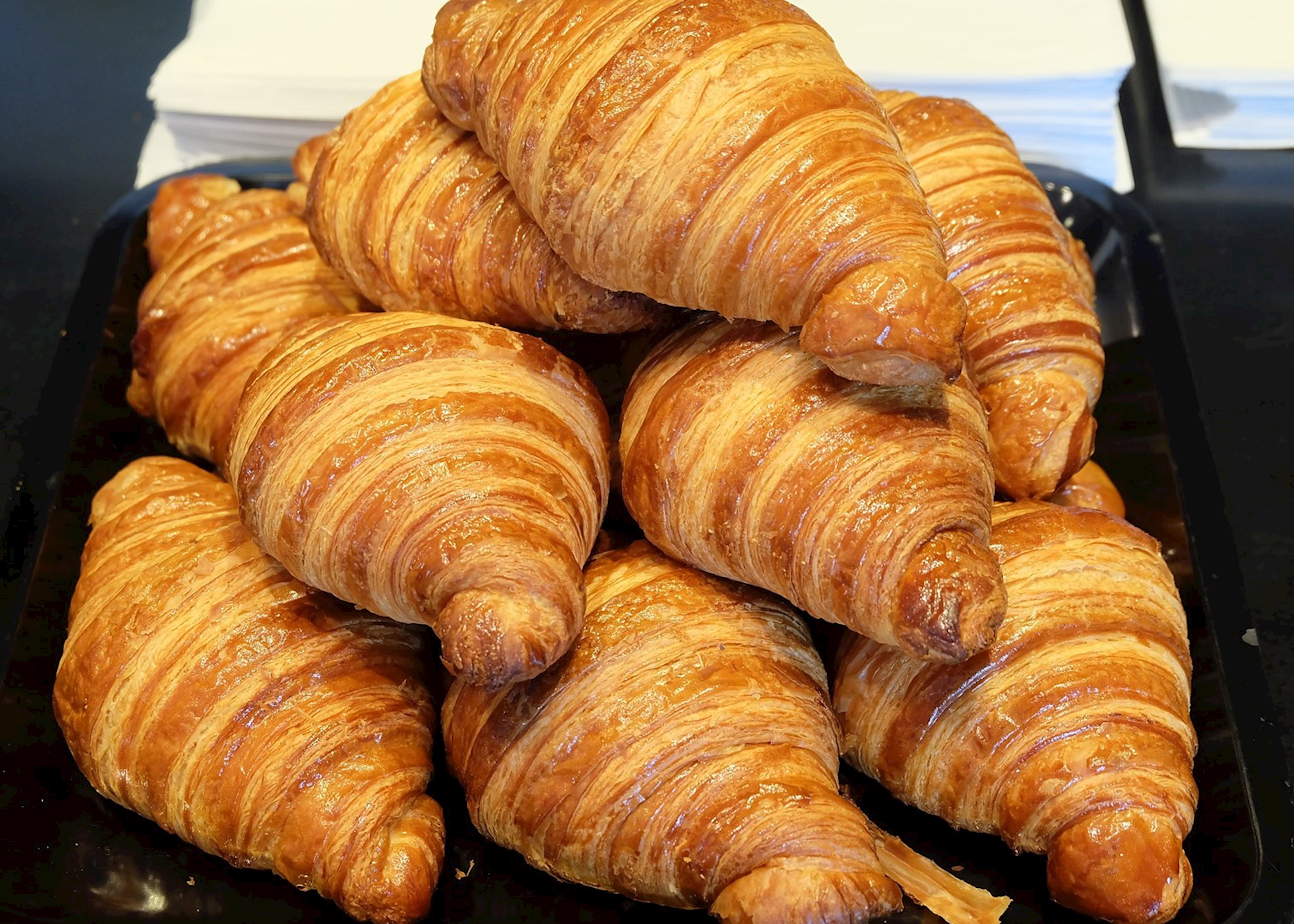 Croissants are a classic French breakfast food that everyone should try at least once. They are a flaky, buttery pastry that pairs well with a cup of coffee or tea. Croissants are so popular in France that there are entire bakeries dedicated to them.
Baguette
The baguette is a quintessential part of French cuisine. It is a long, thin loaf of bread with a crispy crust and a soft interior. French people often buy baguettes fresh from the bakery and eat them as a snack or with a meal.
Cheese
France is famous for its wide variety of cheeses. Every region has its own specialty cheese, and there are hundreds of different types to choose from. Whether you prefer a smelly, strong cheese or a mild, creamy one, there is something for everyone.
Ratatouille
Ratatouille is a vegetable stew that originated in the south of France. It typically includes tomatoes, zucchini, onions, eggplant, and bell peppers. The vegetables are cooked in a savory sauce and served as a side dish or a main course.
Beef Bourguignon
Beef Bourguignon is a hearty stew made with beef, red wine, onions, and mushrooms. It originated in the Burgundy region of France and is often served with potatoes or noodles. This dish is perfect for a cozy winter evening.
Escargots
Escargots are snails that are cooked and served as a delicacy in France. They are typically prepared with garlic butter and served with bread. If you're feeling adventurous, give this dish a try.
Coq au Vin
Coq au Vin is a classic French dish made with chicken, red wine, and bacon. The chicken is braised in the wine sauce until it is tender and falls off the bone. This dish is often served with crusty bread or roasted potatoes.
Macarons
Macarons are delicate, colorful cookies made with almond flour and filled with buttercream or ganache. They come in a variety of flavors, such as raspberry, pistachio, and chocolate. Macarons are perfect for a special treat or as a gift for a loved one.
Cassoulet
Cassoulet is a hearty bean stew that typically includes pork sausage, duck, and white beans. It originated in the south of France and is perfect for a cold winter evening.
Bouillabaisse
Bouillabaisse is a seafood stew that originated in the coastal town of Marseille. It typically includes fish, shellfish, onions, tomatoes, and seasoning. This dish is perfect for seafood lovers.
Tarte Tatin
Tarte Tatin is a classic French dessert made with caramelized apples and a buttery, flaky crust. It is typically served warm with a scoop of vanilla ice cream. Tarte Tatin is perfect for a fall evening when apples are in season.
Crème Brûlée
Crème Brûlée is a decadent dessert made with a creamy vanilla custard and a caramelized sugar topping. It is typically served in a small ramekin and is perfect for a special occasion.
Onion Soup
Onion Soup is a classic French soup made with caramelized onions, beef broth, and cheese. It is typically served with a crusty baguette and is perfect for a cold evening.
These are just a few of the many delicious dishes that France has to offer. Whether you're a food lover or just looking to try something new, you won't be disappointed with the cuisine of France.