Today, I discovered two amazing grocery stores that I just had to share with you all! The first one is called La Hacienda Meat Center and it's located in San Juan. This grocery store is a true gem that offers everything you need, from fresh produce to high-quality meat.
La Hacienda Meat Center in San Juan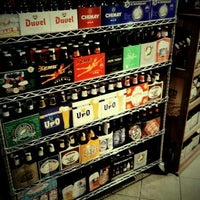 Walking through the aisles of this grocery store felt like a culinary adventure. The gorgeous displays of fresh fruits and vegetables immediately caught my eye. The produce selection was extensive and everything looked so vibrant and fresh. It's clear that only the best products are sold at La Hacienda Meat Center.
But what really impressed me was the meat section. They had a massive display of high-quality meat that looked like it had just been delivered straight from the farm. I could easily tell that they take the quality of their meat seriously.
If you're a meat lover then this is the place for you. They offer everything from classic cuts to more exotic ones, and their prices are very reasonable. I was amazed at the variety they had on display and couldn't resist buying a few things to take home and try.
La Hacienda Market in Menlo Park, CA
The second grocery store I visited was La Hacienda Market in Menlo Park, CA. This store was a little different from the first one, but equally impressive. It had a more modern feel to it and was very spacious.
What I really enjoyed about this store was the fusion of Mexican and American food. They had a great selection of traditional Mexican food alongside your regular grocery store items. It was a unique shopping experience and I loved every minute of it.
The staff were also incredibly helpful and friendly. I had a few questions about certain products and they were more than happy to help me out.
Overall, both La Hacienda Meat Center and La Hacienda Market are amazing grocery stores that offer a unique shopping experience. If you're ever in San Juan or Menlo Park, then I highly recommend checking them out!
Have you visited any unique grocery stores lately? Let me know in the comments below!