Welcome to our healthy and delicious lunch recipes! Today, we've got something really special for you. We've scoured the internet and found two amazing lunch recipes that are not only easy to make but also super healthy. So, without further ado, let's get started!
A simple but delicious lunch using whatever was in the fridge. Great
This recipe is perfect for those days when you want something quick and easy but also filling and delicious.
Ingredients:
2 slices of whole-grain bread
1 avocado, pitted and mashed
1/4 cup cherry tomatoes, halved
1/4 cup sliced cucumber
1/4 cup sliced red onion
2 slices of turkey breast (optional)
Fresh lemon juice (optional)
Sea salt and black pepper (to taste)
Instructions:
Toast the bread until golden brown.
Spread the mashed avocado on each slice of bread.
Layer the turkey breast, cherry tomatoes, cucumber, and red onion on top of the avocado.
Squeeze a little fresh lemon juice on top (if using) and season with sea salt and black pepper to taste.
Enjoy!
Healthy And Easy To Make Lunch Recipes
Our next recipe is a delicious and healthy lunch option that you can easily make at home. It's perfect for when you want to eat something nutritious and filling without spending too much time in the kitchen.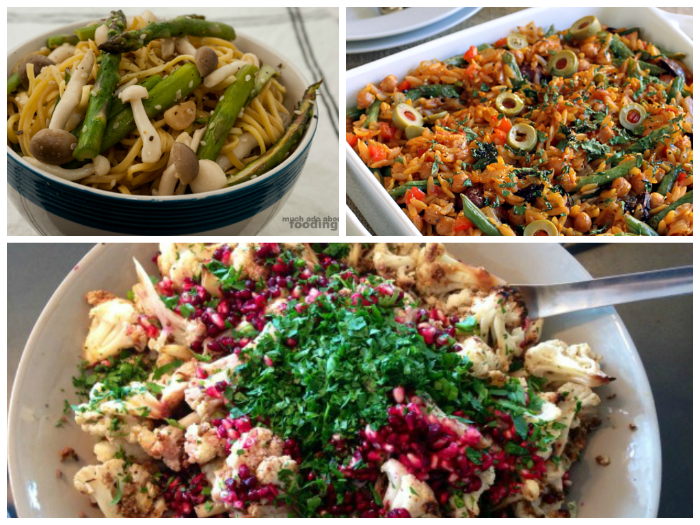 Ingredients:
1 cup quinoa, rinsed and drained
1 can black beans, drained and rinsed
1 cup corn kernels (fresh or frozen)
1 red bell pepper, diced
1/2 red onion, diced
1/2 cup chopped fresh cilantro
1/4 cup fresh lime juice
2 tablespoons extra-virgin olive oil
1 tablespoon honey
1/4 teaspoon ground cumin
1/4 teaspoon smoked paprika
1/4 teaspoon garlic powder
Sea salt and black pepper (to taste)
Instructions:
Cook the quinoa according to the package directions. Once cooked, fluff with a fork and set aside to cool.
In a large mixing bowl, combine the cooked quinoa, black beans, corn, red bell pepper, red onion, and cilantro.
In a separate bowl, whisk together the lime juice, olive oil, honey, cumin, smoked paprika, garlic powder, and sea salt and black pepper to taste.
Pour the dressing over the quinoa mixture and toss until well combined.
Chill for at least 30 minutes before serving.
Enjoy!
We hope you enjoyed these two amazing lunch recipes that are not only delicious but also healthy and easy to make. So, next time you're looking for a quick and nutritious lunch option, try one of these recipes and let us know what you think!