When it comes to eating healthy, one of the biggest challenges is figuring out what to pack for lunch. With busy schedules and limited time, it can be tempting to reach for unhealthy options like fast food or pre-packaged meals. But with a little planning and creativity, it's easy to create delicious and nutritious lunches that will keep you satisfied all day long.
Healthy Lunch Ideas: Bistro Box Cookbook
For those who are looking for some inspiration, the Bistro Box Cookbook by Stephanie Kay Nutrition is a great resource. This cookbook is full of recipes for healthy, portable lunches that are perfect for busy professionals on the go. With options like Mediterranean Chicken and Hummus Bowls, Quinoa Taco Salad, and Chicken Fajita Wraps, there is something for everyone in this book.
One thing that sets these lunch ideas apart from other recipes is how easy they are to prep ahead of time. Many of the recipes can be made in advance and stored in the refrigerator or freezer, making it easy to grab and go on busy mornings. This is especially helpful for those who don't have access to a full kitchen at their place of work.
Another great thing about the Bistro Box Cookbook is that many of the recipes are customizable. For example, if you don't eat meat, you can easily substitute tofu or another plant-based protein in many of the recipes. This makes it easy to tailor your lunches to your specific dietary needs.
13 Best Healthy Lunches For Kids
If you have kids who are heading back to school, you know how challenging it can be to pack healthy lunches that they will actually eat. Luckily, there are plenty of creative ideas out there to help make this task a little easier.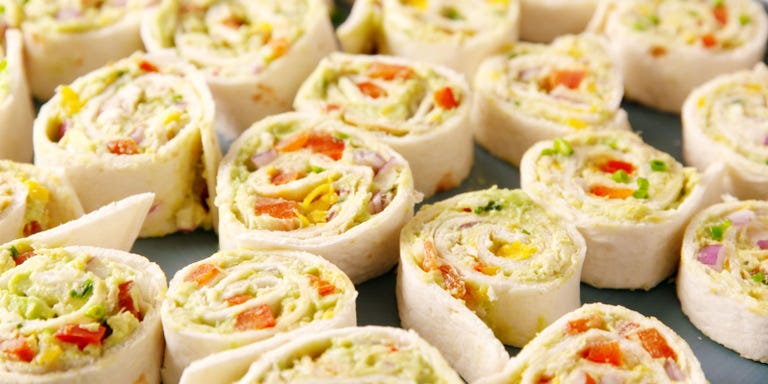 One great option is to create bento box-style lunches that are full of healthy, colorful options. For example, you could include whole-grain crackers, fresh veggies and dip, fruit, and a protein like hard-boiled eggs or nut butter. This allows kids to mix and match and create their own balanced meals.
Other ideas for healthy kids' lunches include creative twists on classic favorites. For example, instead of a traditional PB&J sandwich, you could make a peanut butter and banana wrap on a whole-grain tortilla. Or, you could make chicken avocado roll-ups (pictured above) using sliced deli chicken, avocado, and hummus in a whole-grain wrap.
Wrap Up
With a little bit of planning and creativity, it's easy to pack healthy and satisfying lunches that will help keep you fueled throughout the day. Whether you're a busy professional looking for portable options or a parent trying to pack nutritious lunches for your kids, there are plenty of delicious options out there to choose from.
So the next time you're feeling tempted to reach for fast food or other unhealthy options, remember that there are plenty of better choices out there. With a little bit of effort, you can create delicious and nutritious meals that will help you feel your best.
Culinary Inspiration