The other day, I was craving some Indian dishes. I came across two amazing recipes that I knew I had to share with you all. Trust me, these dishes will make your taste buds dance with delight.
Easy Vegetable Biryani
If you're looking for an easy and flavorful biryani recipe, look no further than this one. This vegetarian dish is jam-packed with aromatic spices and colorful veggies.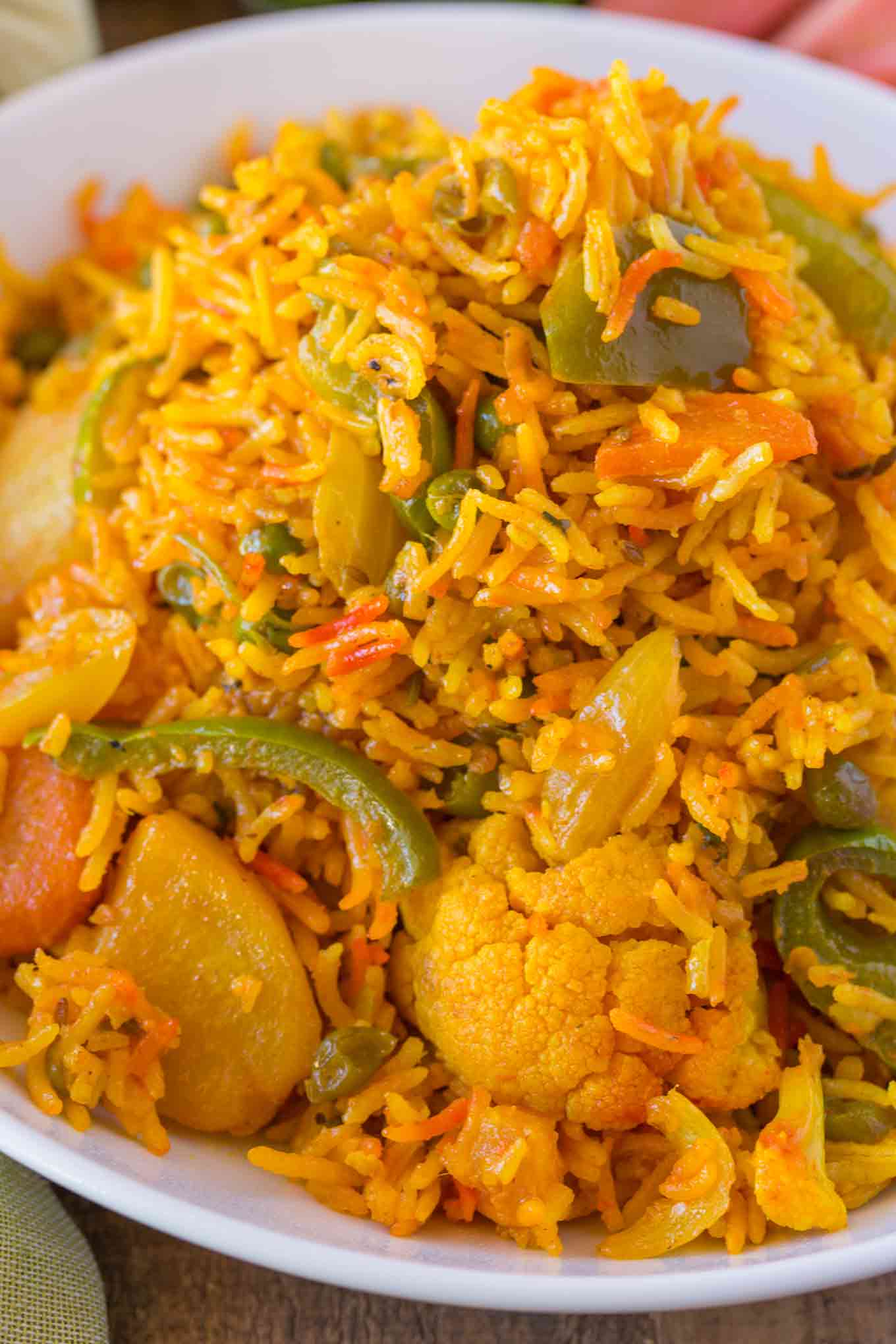 Start off by prepping your veggies - onion, bell pepper, carrot, and frozen peas. Heat up some oil in a large pot and add in whole spices like cumin seeds, cloves, and cardamom. Fry them until fragrant, and then add in your chopped onions.
Cook the onions until they're soft and golden, and then add in your diced carrot, cubed bell pepper, and frozen peas. Season with salt, turmeric, and chili powder. Cook until the veggies are soft and slightly charred.
Next, add in your soaked basmati rice and fry for a couple of minutes. Pour in some vegetable broth and bring to a boil. Reduce the heat to low and let it simmer until the rice is cooked and fluffy.
Finally, top your biryani with some chopped cilantro and cashews. This dish is delicious on its own, or serve it with some plain yogurt and naan bread.
Samosa Recipe
Who can resist a crispy and savory samosa? This recipe is not only easy, but it's also vegan! If you're a fan of Indian appetizers, then this is a must-try.
To make the filling, cook some diced potatoes until they're soft. In a separate pan, heat up some oil and fry up your minced ginger, garlic, and green chili. Add in some spices like garam masala, coriander powder, and cumin powder.
Once the spices are fragrant, add in your cooked potatoes and frozen peas. Mash everything together until you have a chunky potato filling. Season with salt, lemon juice, and cilantro.
To assemble your samosas, start with a store-bought or homemade pastry dough. Cut it into triangles and add a scoop of your potato filling. Brush the edges with some water and fold them over to form a triangle shape.
Deep fry the samosas in hot oil until they're crispy and golden brown. Serve with some mango chutney or a cooling mint yogurt dip.
There you have it, two delicious Indian dishes that will satisfy your cravings. They might seem daunting, but with a little bit of patience and practice, you'll be a pro at making them in no time.
Happy cooking!