Are you in the mood to impress your guests with a delicious dinner party? Look no further than these easy recipes that will leave your guests raving!
Butternut Squash and Feta Salad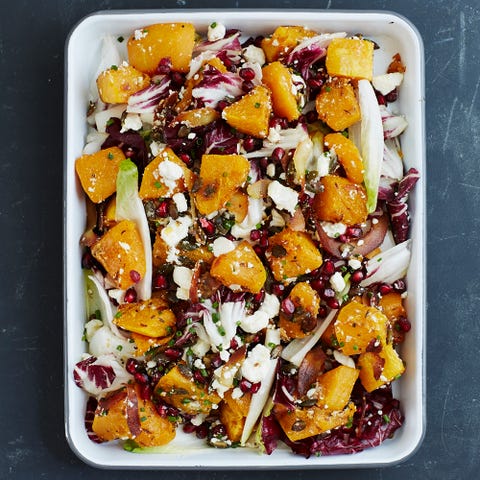 Ingredients
1 medium butternut squash, peeled, seeded, and cubed
3 tablespoons olive oil
1 teaspoon smoked paprika
1 teaspoon ground cumin
1/2 teaspoon garlic powder
1/4 teaspoon salt
1/4 teaspoon black pepper
1/4 cup crumbled feta cheese
2 tablespoons chopped fresh parsley
Instructions
Preheat oven to 400°F.
In a large bowl, toss butternut squash with olive oil, smoked paprika, cumin, garlic powder, salt, and black pepper.
Spread out on a baking sheet and roast for 20-25 minutes, or until tender.
Transfer to a serving dish and sprinkle with feta cheese and parsley.
Garlic and Herb Roasted Pork Tenderloin
Ingredients
1 1/2 pound pork tenderloin
1/4 cup olive oil
4 cloves garlic, minced
2 tablespoons chopped fresh rosemary
1 tablespoon chopped fresh thyme
1 teaspoon salt
1/2 teaspoon black pepper
Instructions
Preheat oven to 400°F.
In a small bowl, whisk together olive oil, garlic, rosemary, thyme, salt, and black pepper.
Place pork tenderloin in a baking dish and rub all over with the garlic and herb mixture.
Bake for 25-30 minutes, or until internal temperature reaches 145°F.
Let rest for 10 minutes before slicing and serving.
These easy recipes are sure to impress your guests at your next dinner party. What are you waiting for? Get cooking!